Get Your Seat Early
For Leankor's Industry Partner Session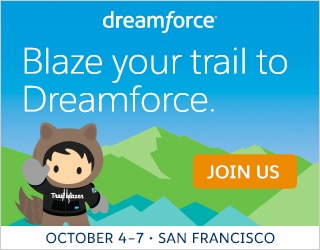 If you are headed to Dreamforce 16, do not miss the only Manufacturing Order to Cash breakout session this year.
Leankor will be showcasing several customer success stories that are utilizing our enterprise Visual Project Management and Workflow solution.  These success stories will show how different companies in the manufacturing sector are utilizing Leankor to help manage their projects, deliverable, tasks, work as well as customer expectations.  No matter how large or small a manufacturer is, they can benefit from having the capability to visually track their project delivery in all segments of the Order to Cash cycle.
Join us to see how Leankor allows manufacturers to shorten their Order-to-Cash phase of the Quote-to-Cash cycle through visual management and automation. Increase your customer transparency, shorten project delivery times, and improve mission-critical back-office business processes for quicker decision making. Operations and Manufacturing executives looking for an integrated project delivery solution to their Quote-to-Cash process should attend.
You will have a chance to meet our executive team and find out what exciting things we have planned with Salesforce.
Bookmark us or add us to your Dreamforce Agenda Builder at:
For more information about Leankor or to get a Free Trial, check us out on the Salesforce App Exchange at Leankor Visual Project Management and Workflow Solution