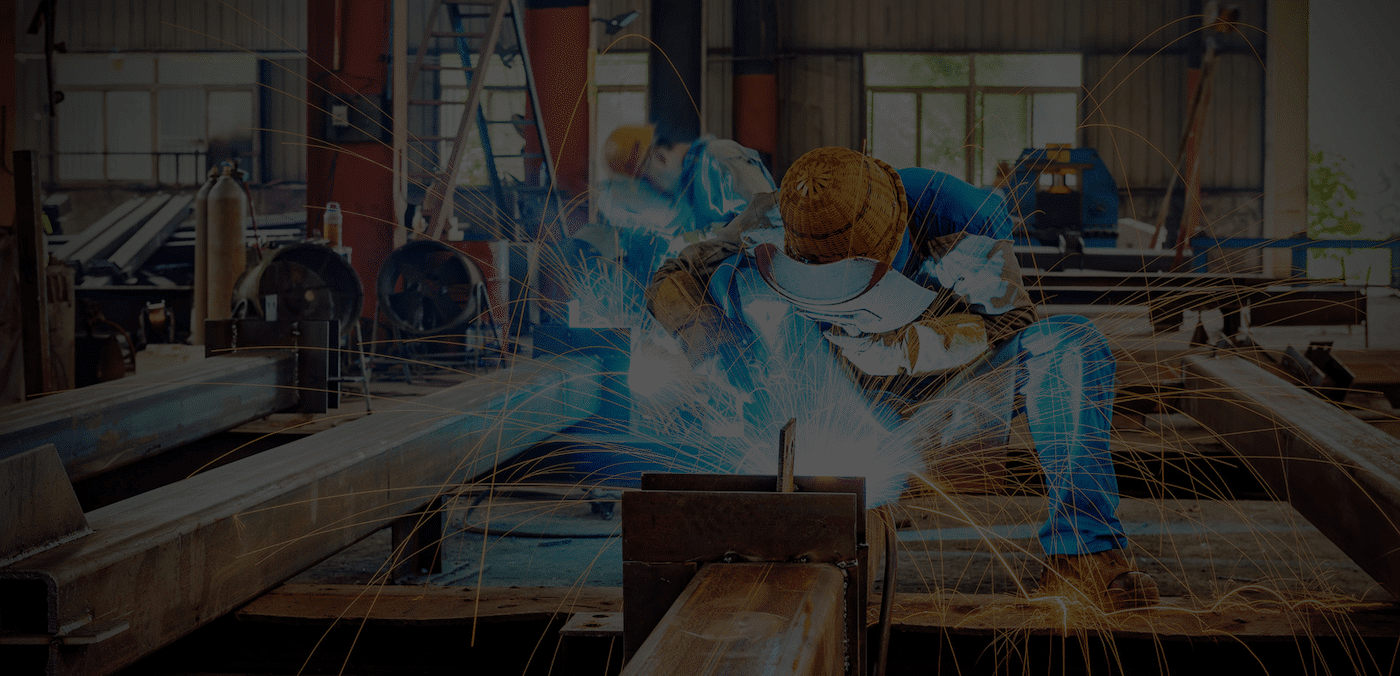 Achieve On-Time Customer Delivery Every Time through Real-Time Data, Collaboration and Streamlined Order-to-Cash Processes
Leankor's solution compresses delivery cycles and improves revenue recognition for Manufacturers.
Secure in Salesforce or as a Standalone SaaS
Gain a 360 Control Tower View of All Data and Projects for Reliable Delivery
On-time delivery equals enhanced customer satisfaction and quicker revenue recognition. Manufacturers can now utilize a holistic 360 view of all their customer and project data from sale to delivery. Leankor's highly-visual and easy-to-use work and project management solution allows individuals to use personalized dashboards and reporting for informed decisions. It also seamlessly supports and links different workflows and project management methodologies throughout their organization. Leankor enables industrial manufacturers to bring together all the components they need to successfully and proactively manage every project in their queue.
The impact? Using Leankor, Industrial Manufacturers can decrease project timelines and create more stable projects that result in consistent on-time delivery and faster revenue recognition.
---
---
The Right Fit for the Large-Scale Challenges of Industrial Manufacturing
Proactive Management Drives Unmatched Results
"Leankor gives users access to what's happening on a project. It's a quick way to see what's going on with the tasks people are working on. Everyone can see project status information and update inputs in real-time without needing to be in the same room." – Leankor Manufacturing Customer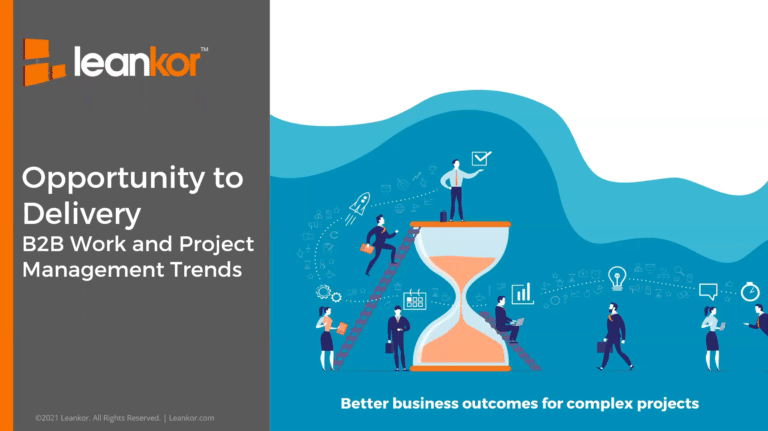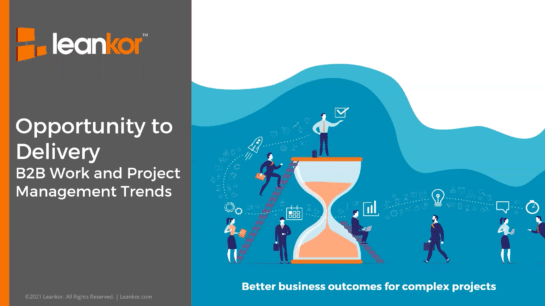 Learn how industrial organizations managing large-scale and complex projects can achieve increased project visibility, collaboration and profitability.
On Order:
A Better Work and Project Management Solution.
Build to Order (BTO)
Manage your order to cash business process more efficiently, and with greater transparency into production KPIs, capabilities and global supply chain readiness.
Engineer to Order (ETO)
Advance your project management software to foster rapid deploitation in demand-driven environments.
Assemble to Order (ATO)
Streamline your ATO manufacturing to develop projects that nurture quick delivery based on any customer requirements.
Make to Order (MTO)
Meet the diverse needs of your clients quickly and efficiently by ensuring timely production once the order is received.
---
---
Transform Your Manufacturing Projects with a Solution Focused on Your Delivery Outcomes
Ready to take your Manufacturing work and project management processes to the next level?
Start compressing your delivery cycles to improve your order-to-cash delivery outcomes.
---
---
You're in good company.