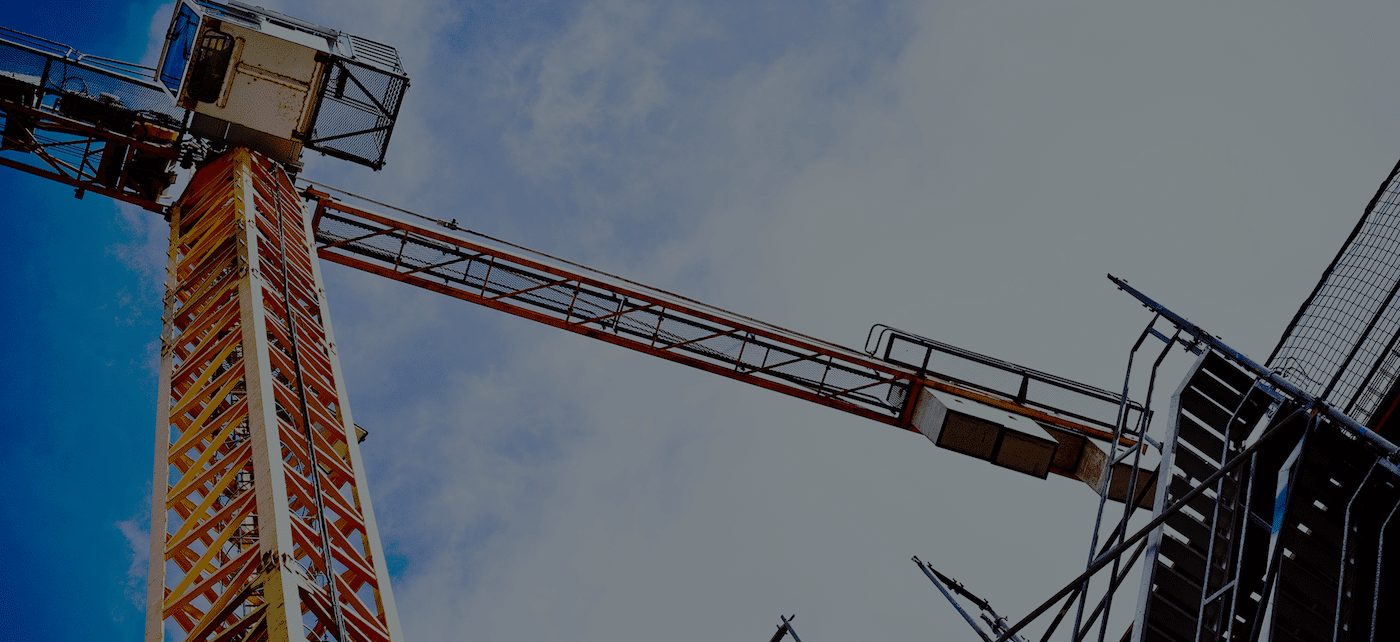 Connect Your Construction Projects to Build Optimal Workflows
Leankor supplies proactive, virtual project management to efficiently control your projects and baselines.
100% Native to Salesforce
Heighten Awareness and Visualization for All Your Projects
Transform your infrastructure and construction projects with a solution that manages the entire process through every phase, from design to construction, resulting in increased value-chain control, on-time completion and outstanding customer-centric outcomes. Leankor's cloud-based work and project management solution helps construction firms effortlessly and virtually manage their projects, people, interdependencies, communications and documents. Leankor also helps stakeholders and partners gain valuable project insight at any point.
The impact? Leankor improves your baselines by bringing together your internal teams, subcontractors, projects and customer data in real-time. This digital transformation of processes increases revenue through accelerated delivery and customer satisfaction.
---
---
The Right Fit for the Large-Scale Challenges of Construction Projects
Transformative
Develop a 360 View for Complete Transparency
Acquire a control tower view of all your projects. Leankor provides managers the personalized dashboards they need to analyze all of their baselines and teams. They can now roll all projects into one holistic view. Schedulers also gain accountability into missed deadlines or other risks and can update priorities in real time.
Scalable
Improve Short–and–Long-Term Planning
Improve engagement, support and contribution for more scalable projects. Resources and adoption do not flow evenly. Leankor features always updated information that allows for optimized resource and capacity planning. This allows decision-makers to stay ahead of the curve, and secure the people and equipment they need.
Flexible
Gain a Solution Ideal for Multiple Methodologies
Link work styles for optimal project planning and management. Leankor translates and adapts different operational and project management styles for seamless workflows. This includes Lean principles, Critical Path Method, Kanban, Gantt Charts, Waterfall, pull planning, hybrid and more.
Visual
Employ an Intuitive and User–Friendly Solution
Apply a solution that was designed with every user in mind. Leankor is a visually dynamic, easy-to-learn and simple-to-use interface intended for individuals of all levels. Because it is a more instinctual user experience it allows for faster expansion and adoption, preventing costly operational inefficiencies.
Collaborative
Foster Team Communication and Collaboration
Bring together your team in real-time, no matter where they are. Construction projects have a lot of moving parts and people. Leankor's digital application allows for virtual collaboration and communication in the moment, anywhere, any time – using their desktop or mobile app.
Reliable
Deliver Projects On-Time in Every Stage
Achieve consistent completion in every stage. Leankor features a situational awareness for managers that allows for a complete analysis of cost, production and scheduled baselines. This proactive management helps update priorities, mitigate risks and keep schedules on track.
Effective
Record and Update Information for Accurate Analysis
Document information in a comprehensive application. Leankor allows organizations to put aside the risk of information being lost by providing a solution that updates data in real-time and shares information across teams. This ensures up to date and accurate data is always being used by everyone, helping to accelerate timelines.
Business Continuity in Enterprise Work and Project Management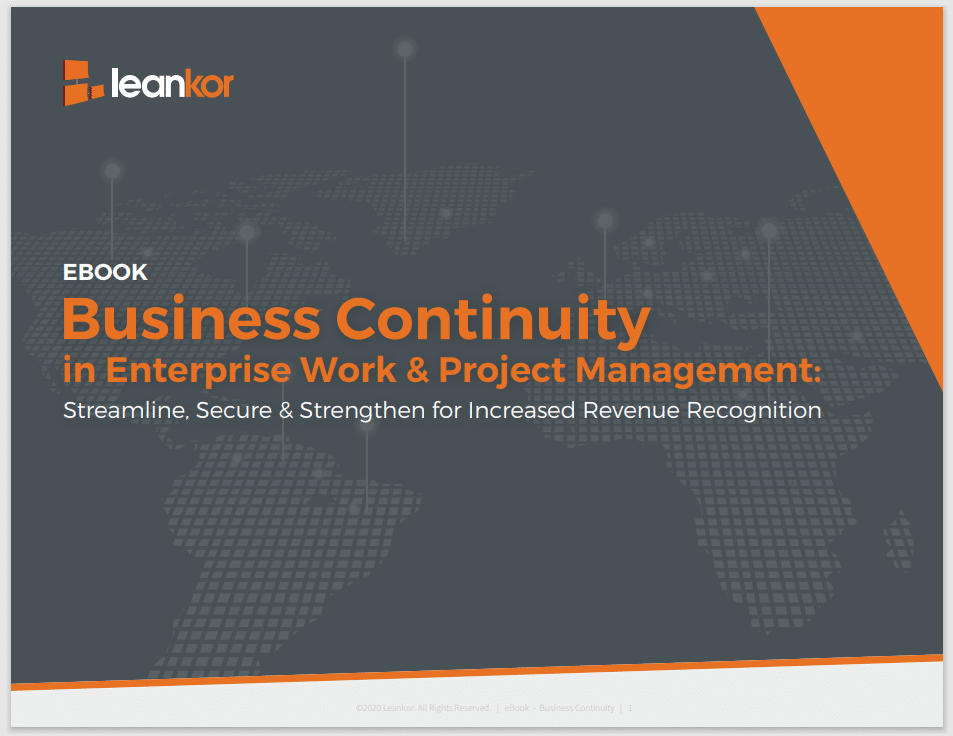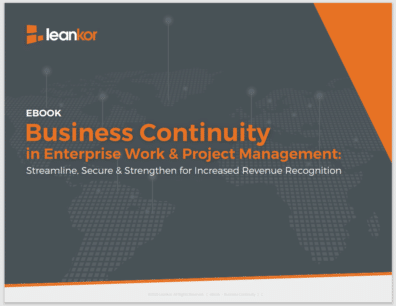 Learn how to achieve business continuity across large, complex projects and improve bottom line results.
Built for Construction.
The Work and Project Management System that is Your Blueprint for Success.
Organize Documents and Data
Leankor is an all-in-one solution that streamlines document and data management in real-time for accurate, critical decision making.
Analyze Budgets, Costs and Margins
Leankor centralizes all financial information for a 360-view of all budgets, as well as past, current and forecasted costs.
Gain Real-Time Risk Surveillance
Leankor provides the information managers need to successfully assess project risk and focus more time on quality and safety risks.
Leverage Remote Access
Leankor's mobile application easily connects the field to the office for work on the site or anywhere you go.
---
---
Transform Your Construction Projects with a Solution that Keeps all Phases, Projects and Priorities on Track
Ready to evolve your complex construction projects into easy-to-manage, collaborative plans?
Start streamlining your projects for improved delivery and bottom-line results.
---
---
You're in good company.