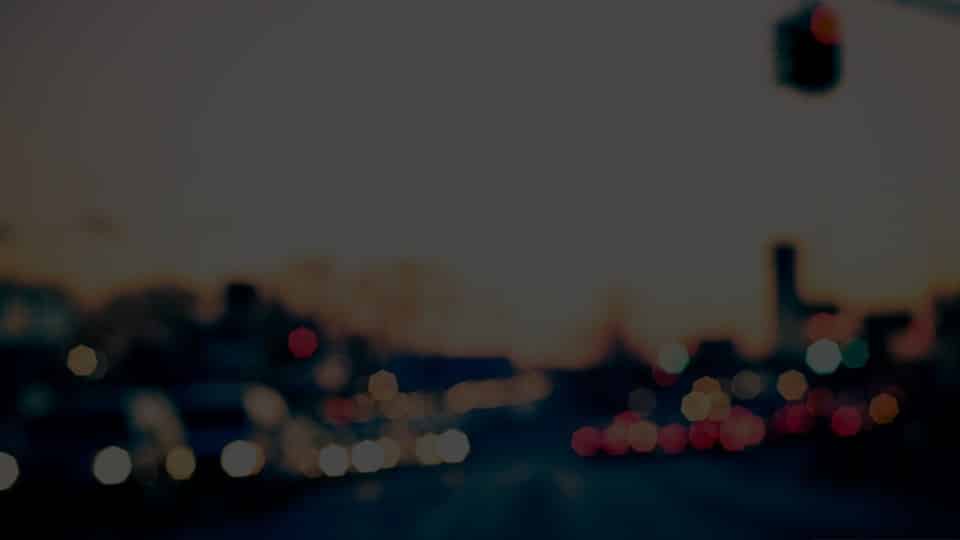 Transform Complex Workflows and Business Processes into Easy-to-Manage Plans with 360 Project Visibility
Leankor is the Comprehensive Enterprise Work and Project Management Solution that Accelerates Project Delivery
Integrate with Salesforce for Expanded Power
Leverage Real-Time Collaboration to Simplify the Management of Interconnected Resources and Timelines
Natively built on the highly trusted and secure Salesforce platform, Leankor is an enterprise work and project management solution designed to help solve the challenges that come along with complex, large-scale projects.
An easy to use project management solution equipped with comprehensive dashboards, holistic master views, and advanced reporting, Leankor streamlines organizational workflows, resource management and processes through real-time visibility and collaboration. A highly flexible solution, Leankor provides enterprise organizations the ability to work the way they want to, interconnecting different organizational and project management methodologies. Plus, integrated with Salesforce, Leankor enables organizations to leverage the power and the Salesforce platform along with sophisticated Salesforce applications for increased security, analytics, collaboration, flexibility and more.
Transformative
Innovative Project Management
Achieve a comprehensive 360 view into all projects, resources, timelines and priorities across enterprise portfolios. Leankor allows stakeholders to gain complete transparency for mission-critical decision-making and strategy.
In-Depth Financial and Cost Management
Obtain an all-inclusive financial view of all project budgets, costs, cash flows and margins. Leankor provides clear-cut insight into all financials from order to delivery, allowing users to access and assess dependable financial information at any time.
Flexible
Adjustable Project Workflows
Interconnect work methodologies across departments for efficient workflows. Leankor adapts and translates work styles and project methodologies for streamlined project and risk management (e.g., Kanban, Lean, Agile, Gantt, Waterfall, hybrid, pull-planning and more).
Effective Remote Working
Benefit from your workforce having the ability to work, and collaborate, from anywhere at any time. Leankor uses Salesforce Mobile to support the modern, remote workforce across desktop, tablet and mobile devices.
Scalable
Accurate Resource Management
Ensure a reliable view into resource availability and assignments. Leankor's dynamic resource management capabilities give transparency, clarity and visibility into planning and scaling projects.
Dependable Order Control
Fulfill customer order requirements, or changes, with ease. Leankor helps you rapidly scale orders through end-to-end visibility and analytics on resources, inventory, shipments, supply and financials.
Collaborative
Connect People Everywhere
Link internal and external teams for full transparency into project strategy and plans. Leankor allows all users to hold virtual discussions, brainstorm and solve challenges in real-time and from anywhere in the world.
Detailed Document Management
Sync and share all files and records, in one central location, throughout your team and organization. With Leankor, companies can eliminate use of disconnected spreadsheets, and disparate servers, mitigating the risks of working with incorrect data.
Visual
Dynamic Personalized Dashboards
Perform daily work using a personalized dashboard, reflective of your own projects and workload. Leankor features a "My Work" dashboard which provides users a simple and effective way of managing work in the queue.
Intuitive and Visual User Interface
Utilize one of the most visual interfaces in work and project management. Leankor has been developed to handle the most advanced projects and analytics, but it also designed for users of all technical capabilities.
Reliable
Enhanced Risk Surveillance
Identify and mitigate possible risks before they become costly problems. Leankor's real-time data visibility provides viable information to identify, analyze and act on potential risks in projects.
Enriched Reporting and Analytics
Boost project visibility and accuracy to drive unmatched results. Leankor empowers organizations with intelligent Salesforce extensions, helping users understand the value of their data through robust analytics and reporting.
Effective
Accelerated Delivery Cycles
Attain faster customer deliveries every time through real-time, proactive management. Leankor helps decrease project timelines and creates more stable projects that result in consistent on-time delivery for elevated customer satisfaction.
Rapid Revenue Recognition
Ensure projects stay on track to deliver on-time, assuring customer satisfaction and improved experiences. Leankor optimizes your order to cash value streams by keeping on budget and accelerating deliveries for faster revenue recognition and customer retention.
"Sunpower is using Leankor to bring their operations manual to life and to deliver more stable, profitable projects." – VP Operations

Expand Project Possibilities with Leankor and the Power of Salesforce
Recognized as the platform as a service (PaaS) market leader, Salesforce digitally interconnects everything a company needs for a complete 360 customer-centric view. Leankor allows organizations to expand their use of powerful Salesforce applications creating enterprise functionality and an unmatched work and project management solution. These extended integrations allow for real-time collaboration and connection, accurate and up-to-date data, powerful applications for analytics and the flexibility to easily scale and to work from anywhere, at any time.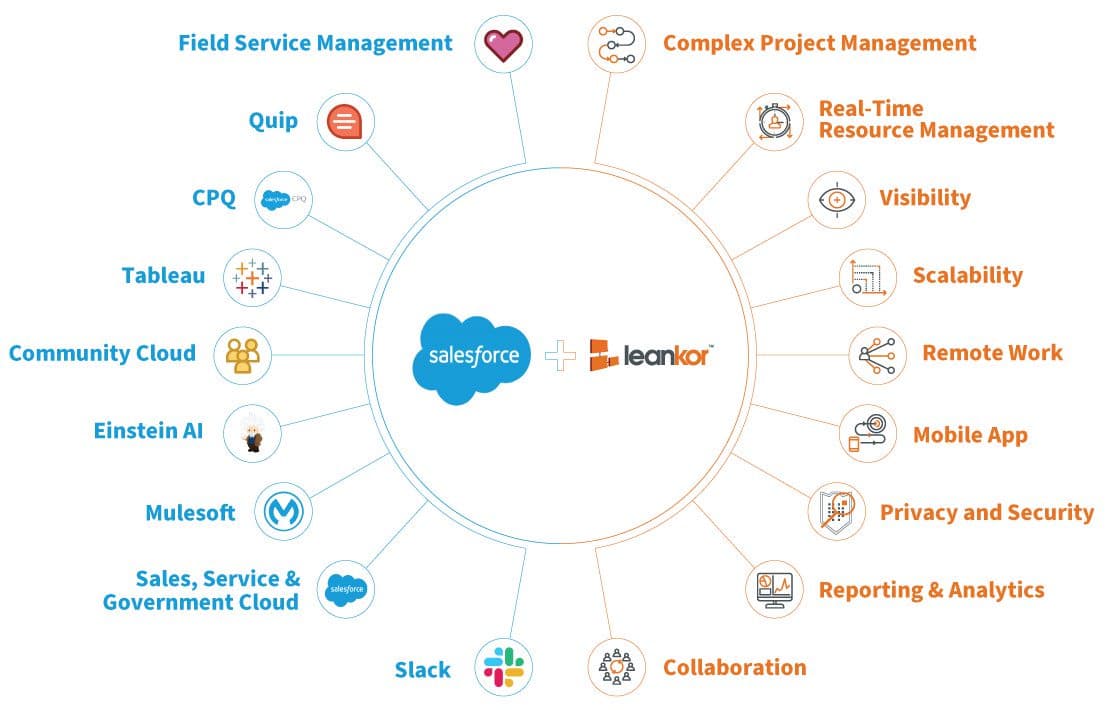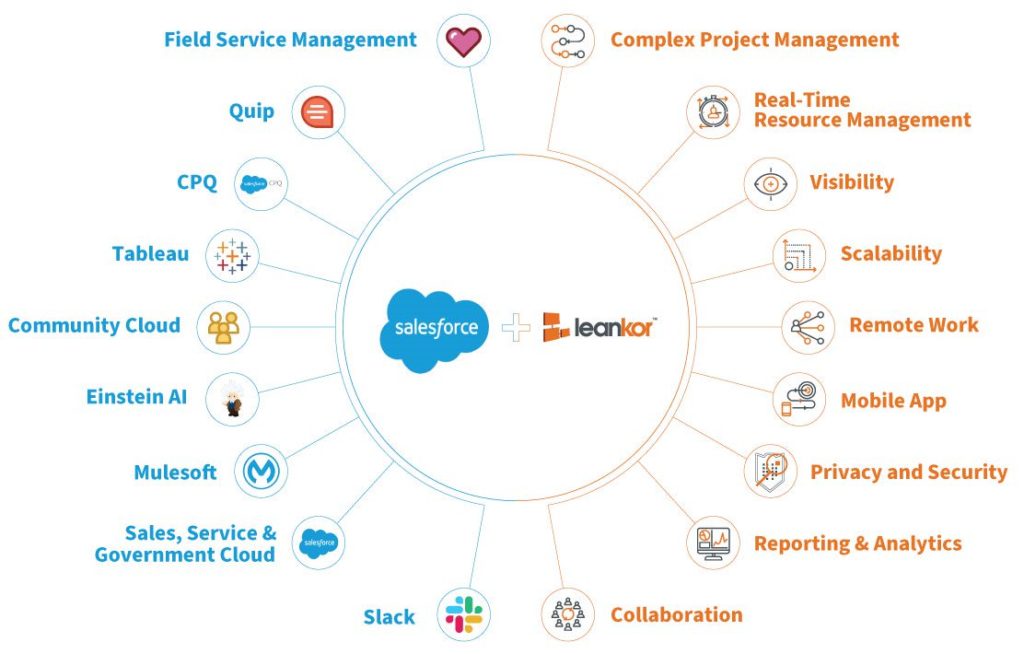 ---
---
Features & Benefits
The perfect solution that helps you run your business the right way.
User-Friendly "My Work"
Flexible Kanban Boards
Powerful Plan Gantt
Portfolio Management
Schedule Resources
Allow your employees to work in a task list that only shows what is relevant to the work that they are assigned.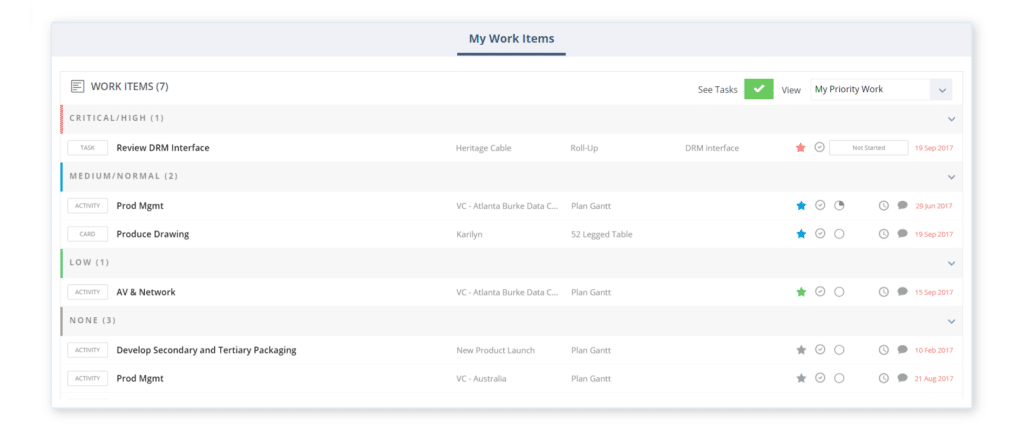 Our flexible Kanban project boards will allow all of your teams to work in a methodology that fits their work management style.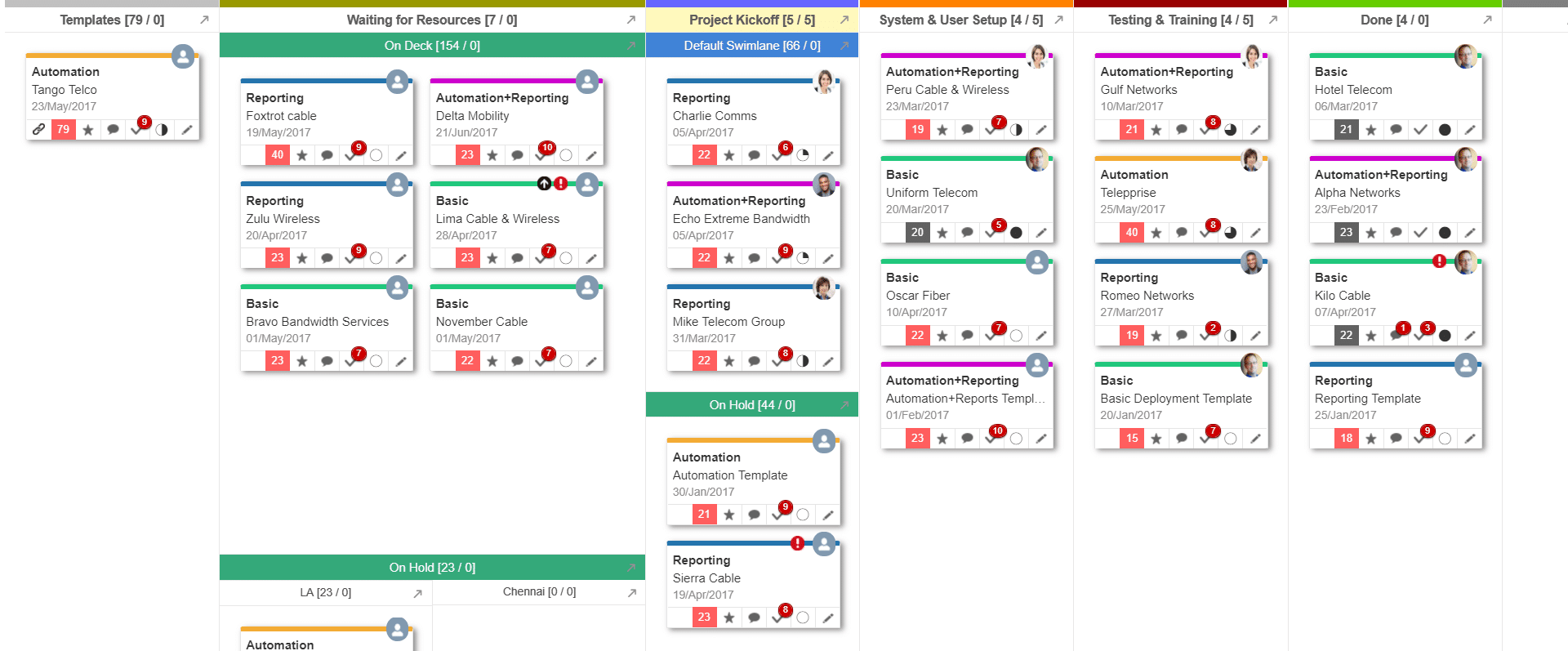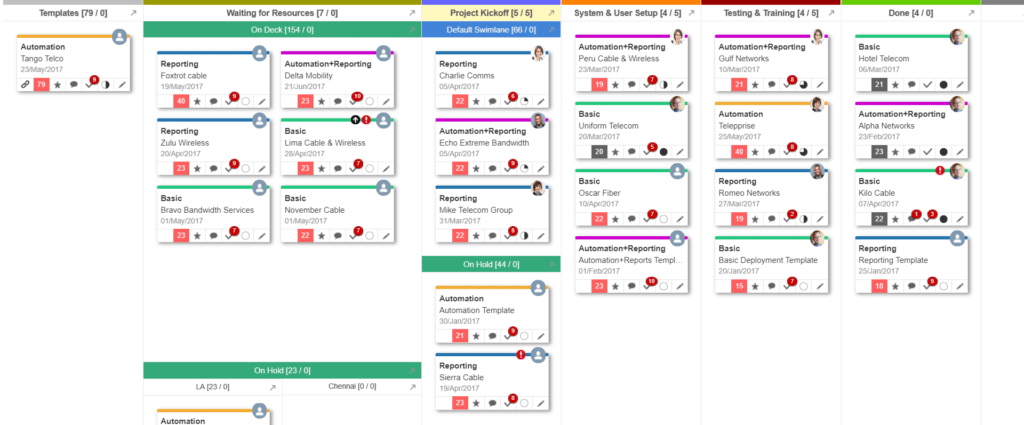 The Plan Gantt is not only packed with features but also facilitates our innovative hybrid, allowing Kanban cards to be links to activities.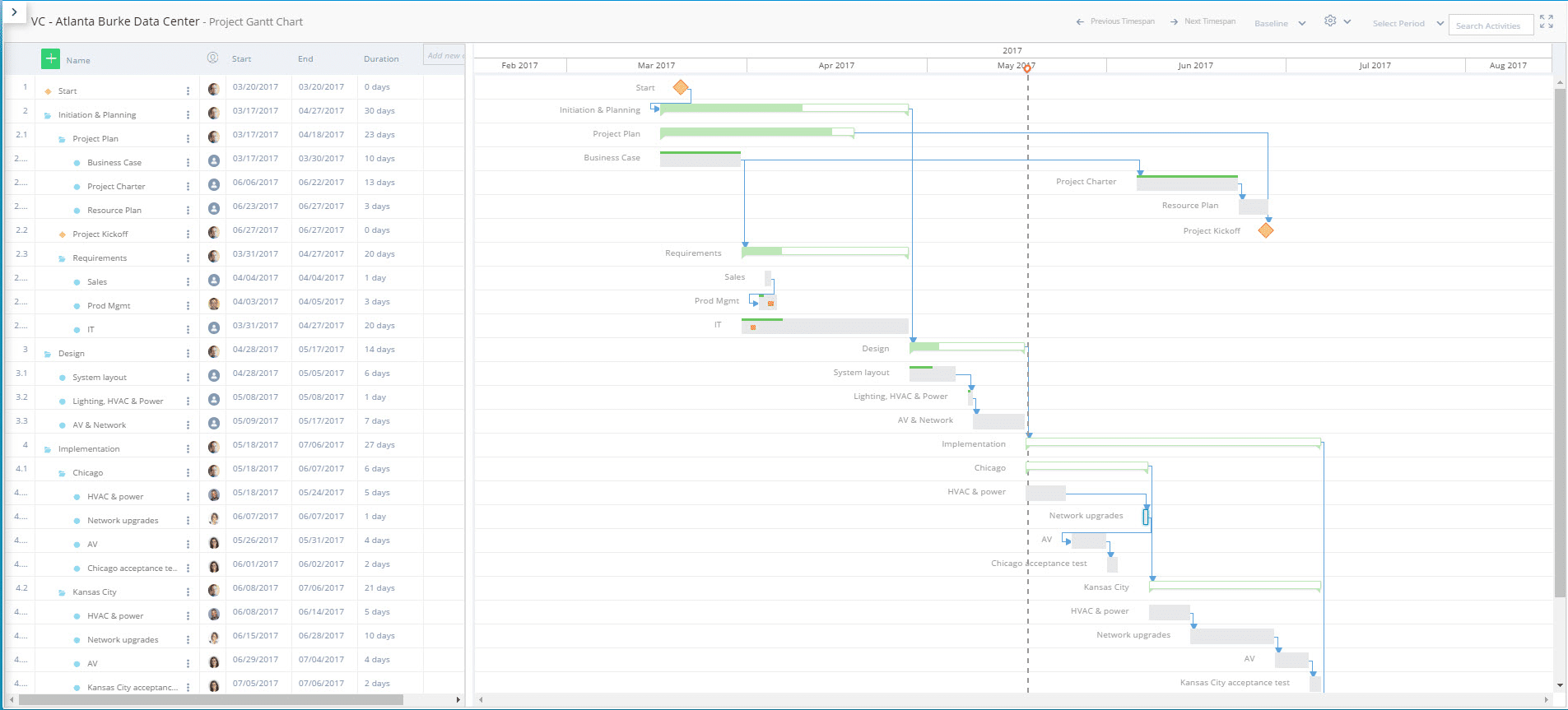 Gain true visibility into your entire project portfolio which allows critical business decisions to be made faster and more accurately.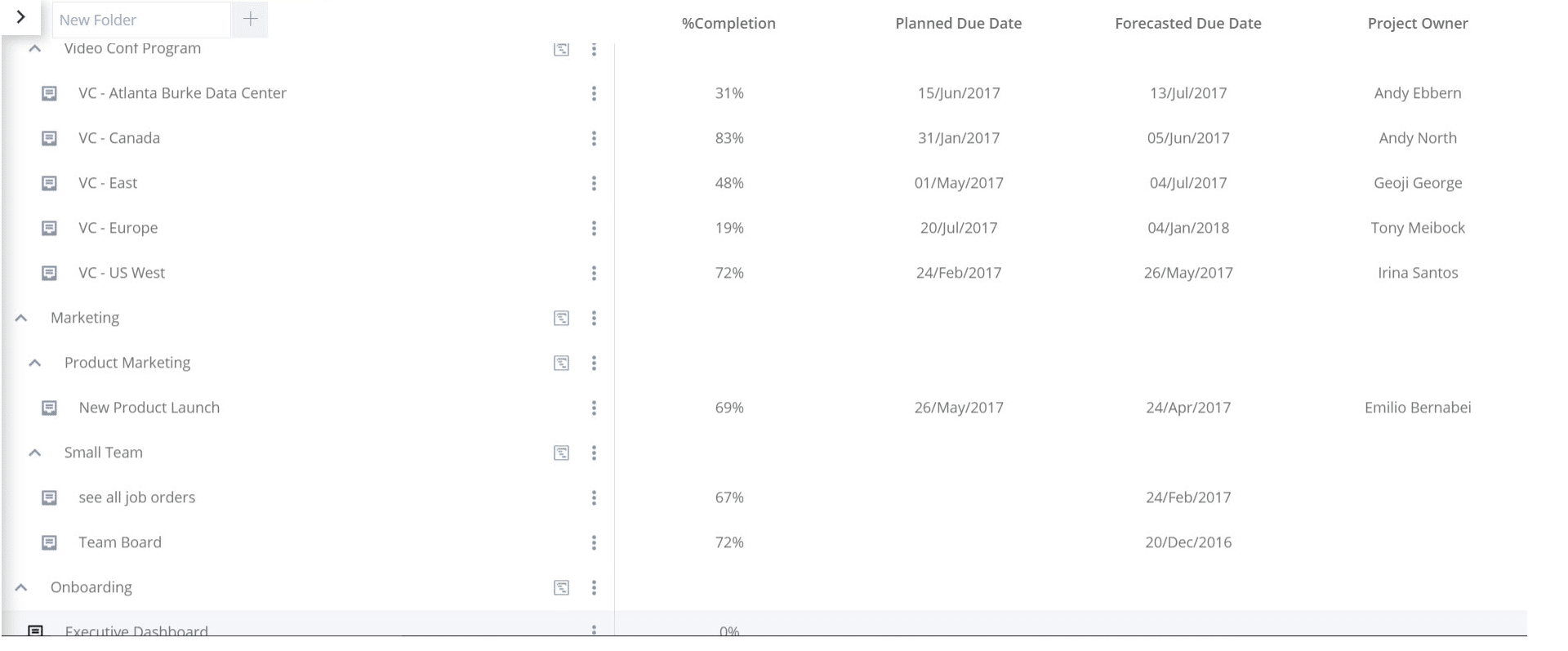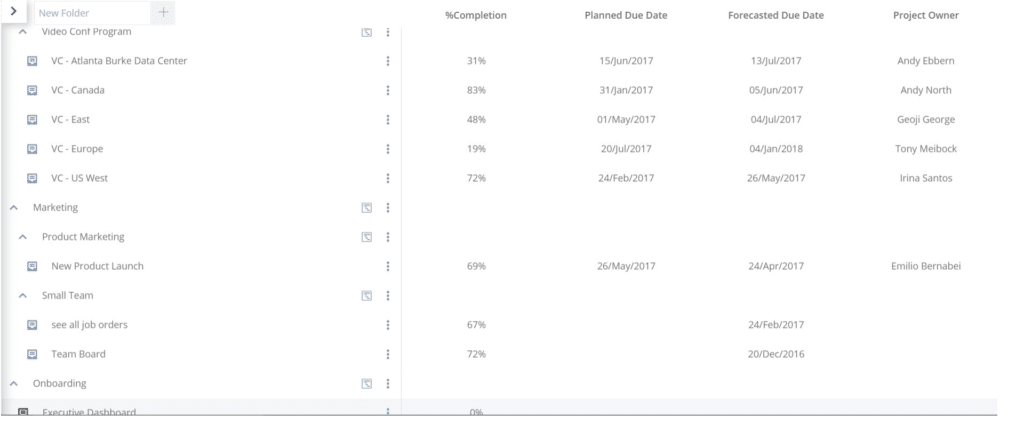 Remove all doubt around having overloaded or under utilized resources across teams, departments and projects.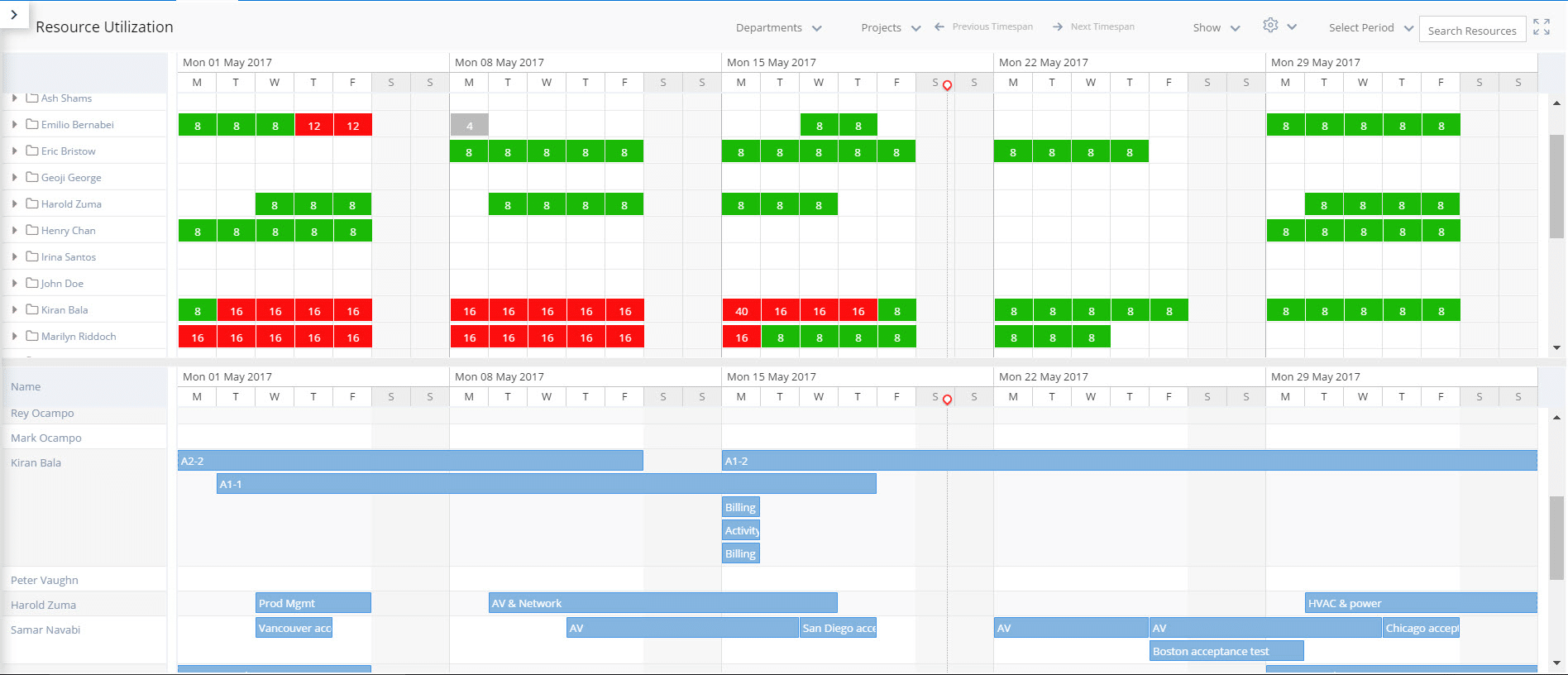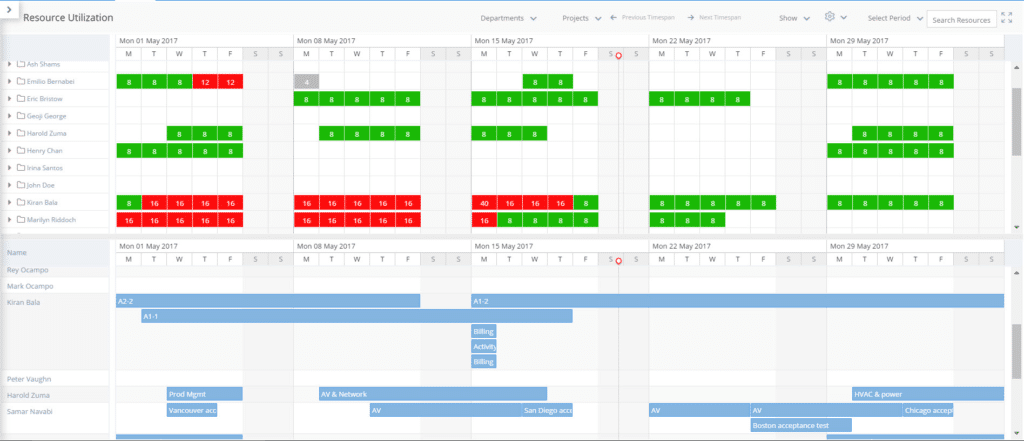 Transform Your Enterprise with a Customized Solution Focused on Desired Outcomes
Ready to take your enterprise work and project management to the next level?
Start compressing your delivery cycles to improve your delivery outcomes.
---
---
You're in good company.