Reduce Risks and Increase Profitability Across Renewable Energy Projects with Leankor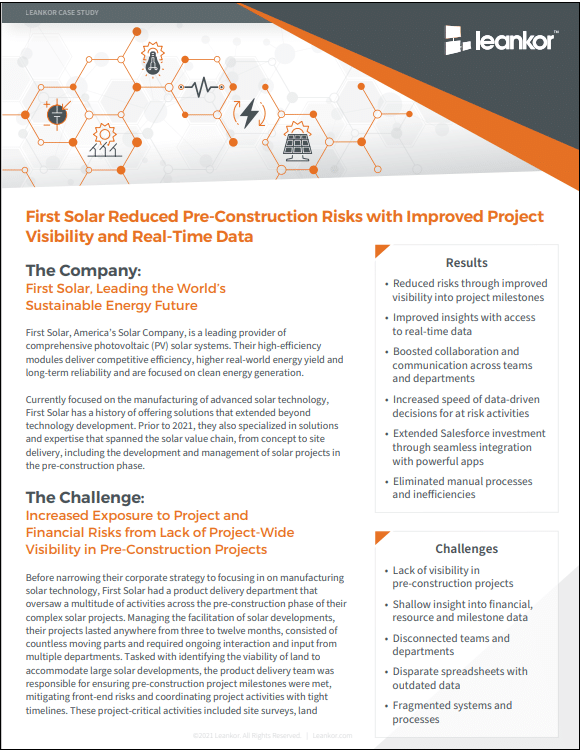 Manage risks and empower business users to make more strategic decisions across the lifecycle of renewable energy projects with Collaborative Work Management (CWM).
See how First Solar used Leankor's collaborative work and project management solution to eliminate manual processes, reduce pre-construction risks and improve project visibility.
Get case study.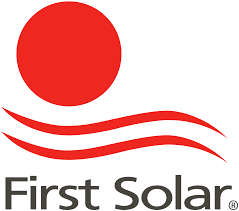 Get First Solar Case Study
About Leankor:
Leankor is a highly collaborative and composable work and project management solution. Recognized by Gartner as a solution in the emerging market of collaborative work management (CWM), it moves beyond basic project management to orchestrate large-scale renewable energy projects and drive complex business strategies, from opportunity to delivery.